Weddings
26/03/2021
2021-04-27 14:37
Weddings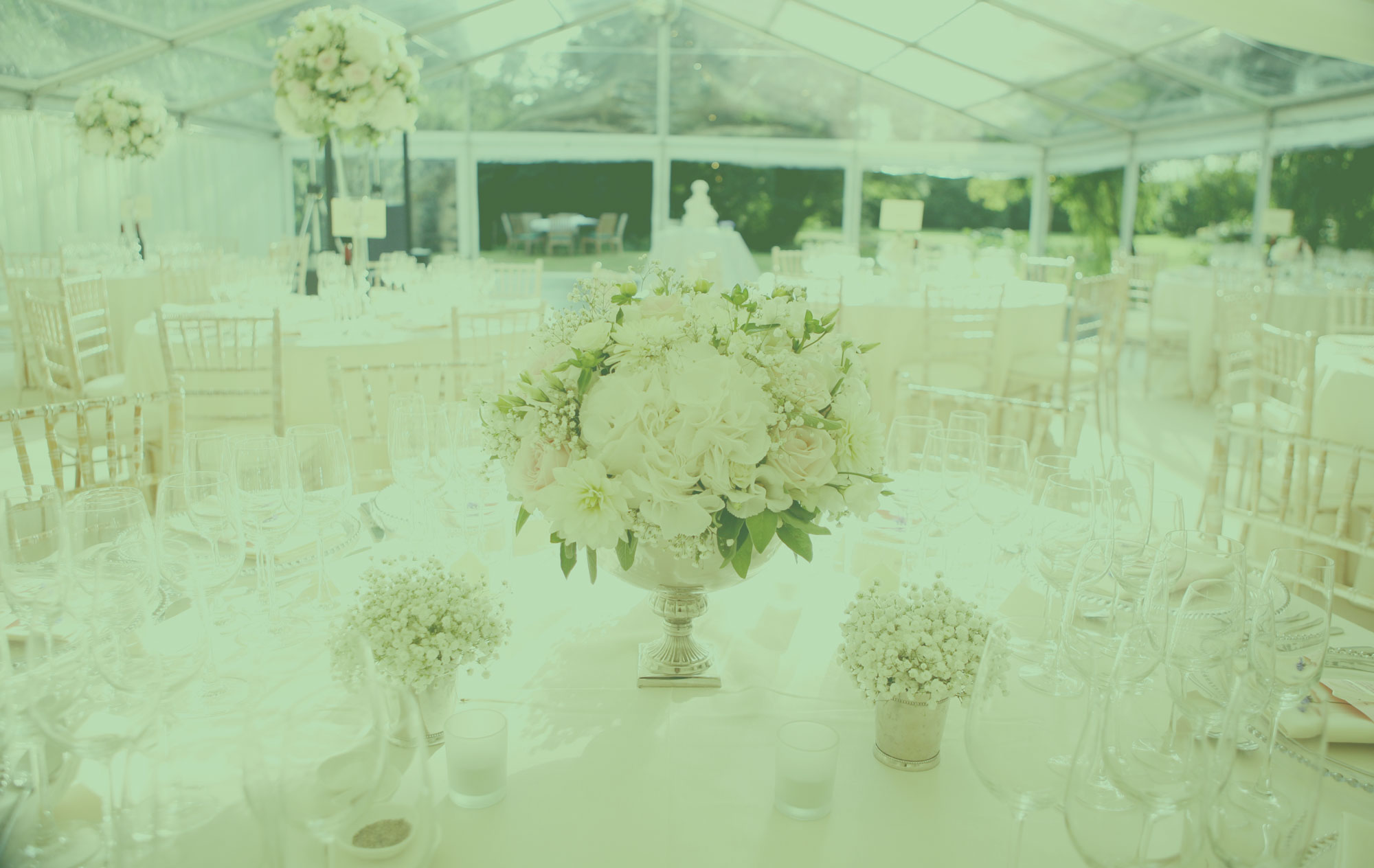 Wedding Marquees
Find out more about
A James Marquee Hire Wedding
01
01
Your wedding is the most important day of your life and our team here at James Marquees want to ensure that everything runs as smoothly as possible. We make it easy for you and organise everything so you can enjoy your big day.
A James wedding marquee enables you to celebrate that day in a place that is meaningful to you – at home, in a field, by a lake, at a castle, indeed any outdoor venue – making your day all the more unique and memorable.
Our award winning marquees offer you a blank canvas so that you can create a unique interior setting that perfectly matches everything you imagined for your wedding day. From our elegant ivory linings with chandelier lighting, a choice of coloured carpet, a polished wooden dance floor or a rustic bar we can help bring to life your dream wedding day. This is why along with your wedding marquee you can choose to hire from our very extensive range of accessorise which include:
Whether it's a marquee in a stunning Sussex venue, a field in Kent or your garden in Surrey we will go the distance to ensure we deliver. We offer marquee hire in Sussex, Surrey and Kent and will always visit your site to determine the suitability of our wedding marquees. 
Our Clear Span Marquees are manufactured in 3m long bays and available in 3m, 6m, 9m and 12m widths, meaning they can be modified to suit any space. The structures have no centre poles and can be built on hard or soft surfaces and directly adjacent to existing buildings.
They have proven time and time again to be adaptable enough to suit the requirements of almost any site and meet the high standards our clients expect from us. All multi span marquees can be integrated with our walkways which can in turn link to a building. This means guests can stay dry when moving between structures or can simply enter the marquee in an elegant fashion.
To give you an idea a marquee for 120 we would recommended 30' x 80' this would be enough room for all your guest to dine, the dance floor and most importantly the bar area.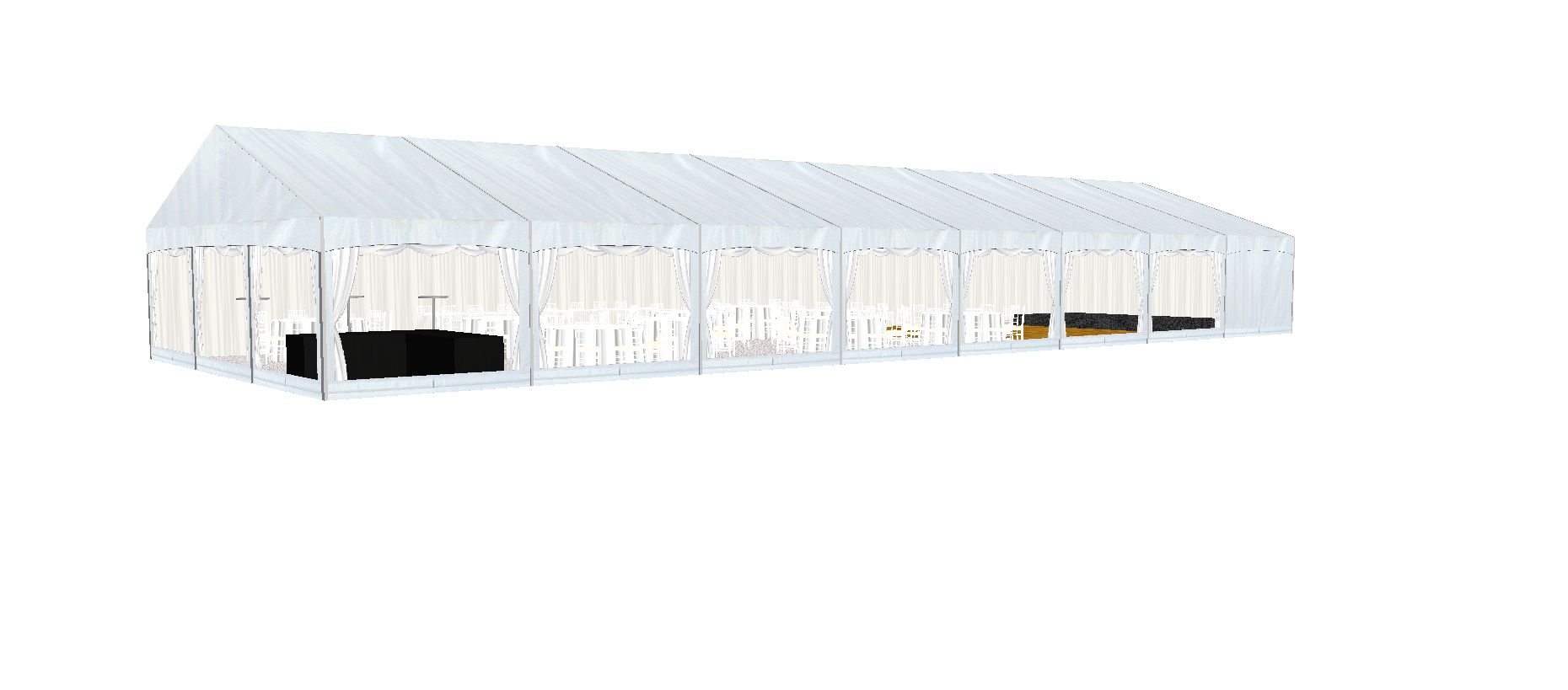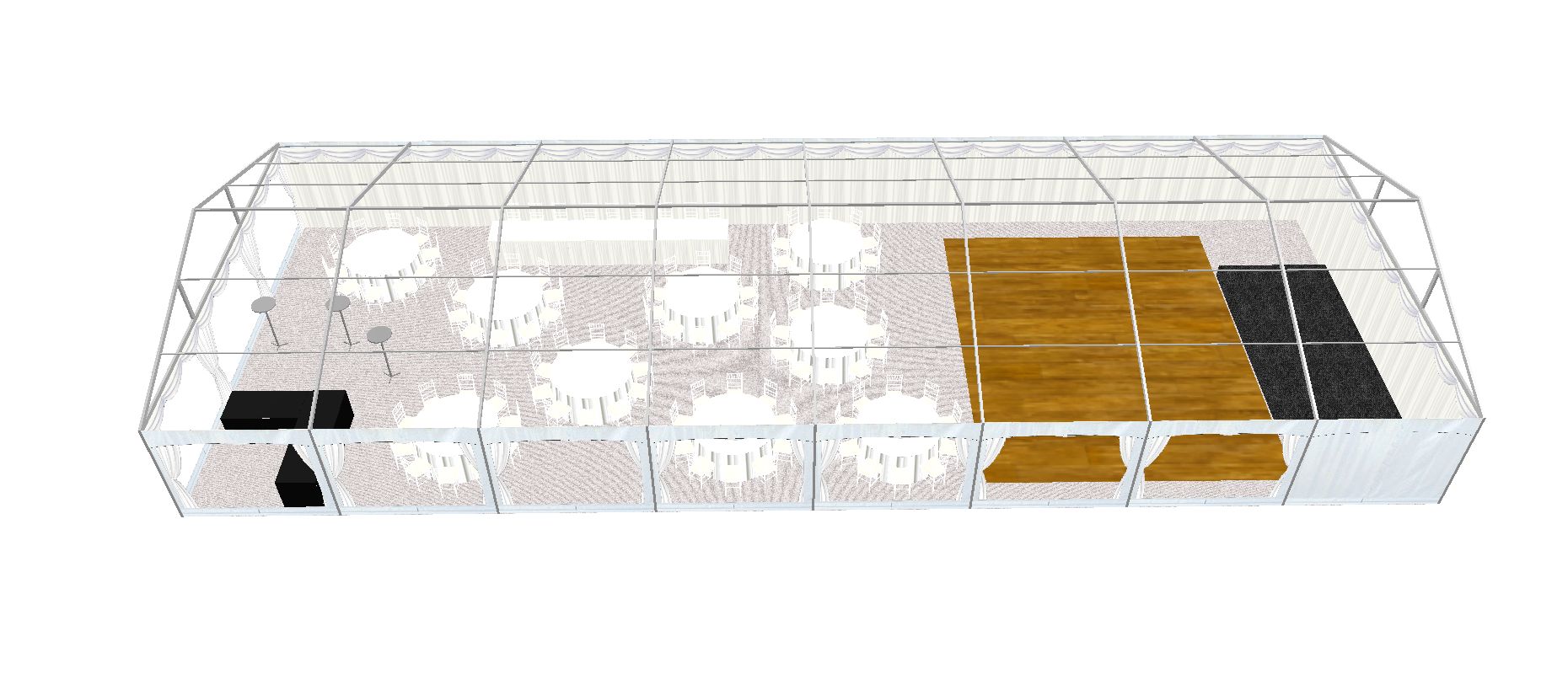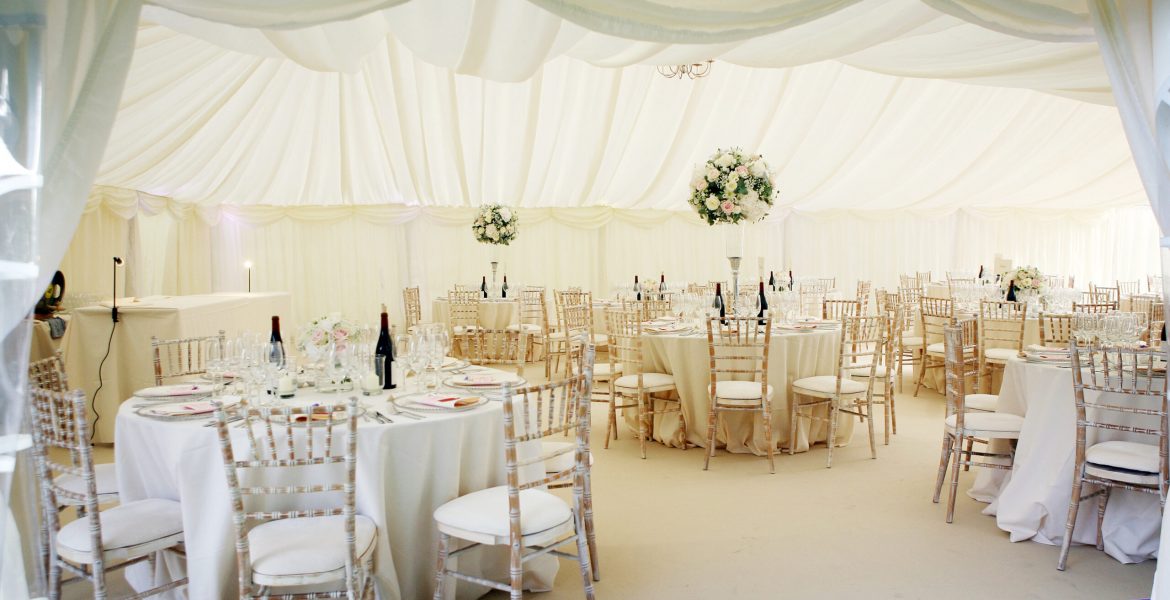 This is just one example of what we can offer. The great thing about a marquee wedding is the possibilities are endless. Our clear roofs and pagoda entrance will make your marquee stand out.
Depending on your site and amenities available you may need luxury loos and power. We can provide both.
Our super silent 20kva or 40kva generators are perfect for all your power needs. These arrive on site with a full tank of fuel and all the distribution you will need. All we need from you is yours and your caterers power requirements and we will do the rest.
You may also need some luxury toilets. We can supply toilets for any number of guests. Fancy something a little different then the themed or shepherds hut toilets are perfect for you.
We are delighted to have been chosen as the sole wedding marquee supplier at some beautiful venues which include Penshurst place and Brewerstreet Farmhouse.
James Marquees will always go the extra mile. With a great team with over 55 years experience you can rest assured that you are in safe hands. 
With any James Marquee you will receive a FREE Cad drawing and we will be on hand with our 24 hour call out should any problems arise.
Don't just take our word for it check out some of our testimonials...
We would be delighted to provide you with a quotation. All we need is a little information from you to get started. Please feel free to call 01323 449944 or fill out the contact form below.
Request a Quote.
Please use this form to request a quote for your event.
Marquee Hire throughout Sussex, Surrey and Kent.
email: info@jamesmarquees.com
or call: 01323 449944
Copyright © 2020 James Marquee Hire. All rights reserved.