Flooring
Choosing the right flooring.
James Marquees offer a wide range of flooring for your event. From coconut matting to carpet in a range of colours. We also offer external matting for walkways to and from toilets, car park or an entrance.
Flooring plays an important role in your event and can change the feel and look of the marquee drastically, we can help you choose the correct flooring to suite your event based on the venue, the floor surface, your ideas and budget.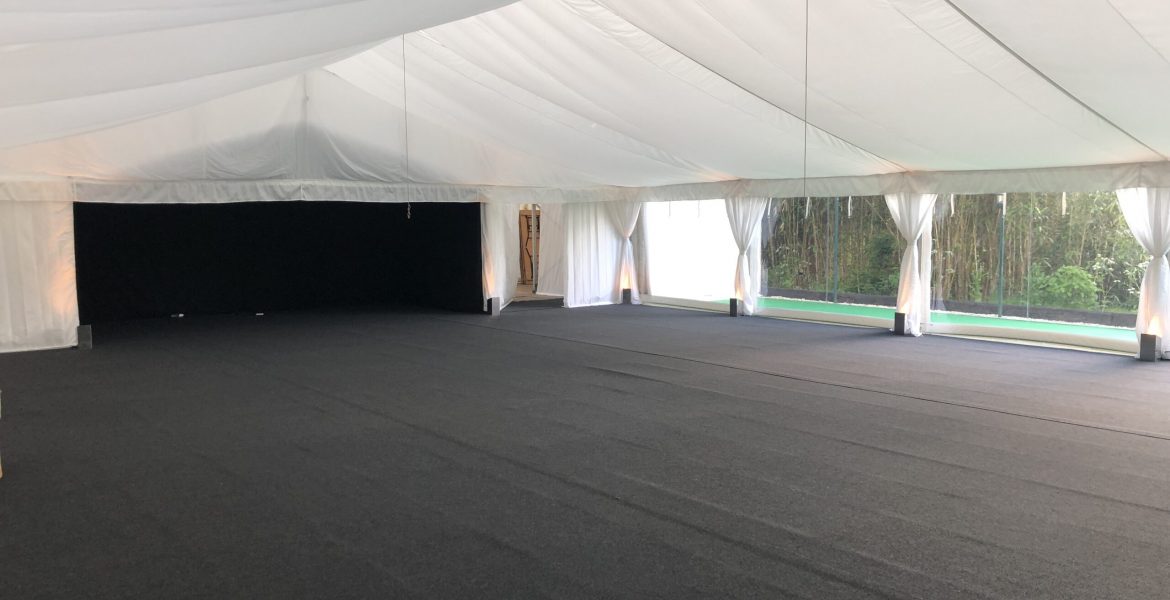 COCONUT MATTING
Coconut matting is very popular for every type of event. It has a nice clean look, brown in colour with black stripes. Matting can only be used on grass or soft ground as it is secured with nails.
WOOD FLOORING
Wood flooring is ideal if the ground is uneven or solid. We are able to lay down our wooden flooring to give you a good sturdy base for your event. Finished off with carpet in your choice of colour it will enhance the feel of your event.
CARPET
Carpet can enhance the feel of your event and really take it to the next level. We are able to offer you a huge range of 52 different colours to choose from. Depending on the type of ground we can either lay carpet on top of matting or provide a wooden floor base.
WALKWAY
We can provide green outside matting or coloured carpet to act as a walkway to and from the marquee. To the toilets, the car park, the house or anywhere your guests may need to get to without them sinking into the mud.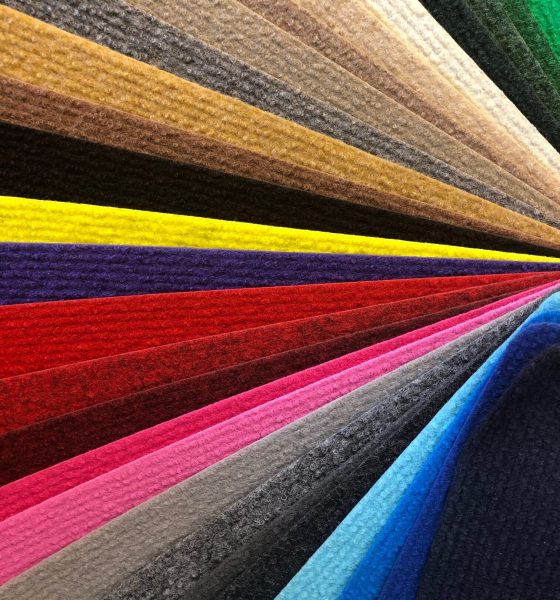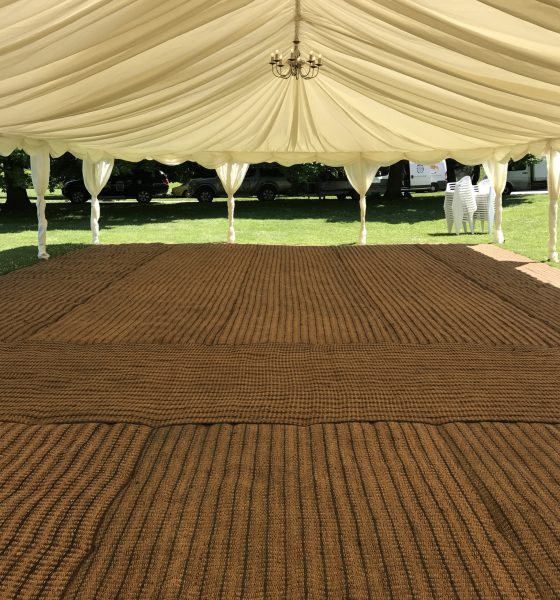 Request a quote.Let us help you plan your dream event.
Marquee Hire throughout Sussex, Surrey and Kent.
email: info@jamesmarquees.com
or call: 01323 449944
Copyright © 2020 James Marquee Hire. All rights reserved.