Penshurst Place
28/10/2020
2020-10-29 12:06
Penshurst Place
Penshurst Place
THE PERFECT WINTER VENUE!
YOUR IDYLLIC WINTER WEDDING SETTING
Find out more about
A winter wedding
The Perfect Winter Wedding venue.
What could be more magical than tying the knot during the winter months? The cosy lighting, snow scattered over the grounds, the festive decorations and atmosphere. It all makes planning a winter wedding a very special time.
James Marquees have provided marquees at Penshurst Place for over 13 years. Nestled in the Weald of Kent in an area of outstanding natural beauty, Penshurst Place and Gardens is a beautiful sandstone manor house set against a sea of rolling valleys and ancient parkland.
Standing since 1341, Penshurst Place has been hosting weddings for over 30 years and lends itself perfectly to celebration across all seasons. In recent years though, it has seen its popularity grow during the winter and Christmas months. Who doesn't love a Christmas Wedding?!!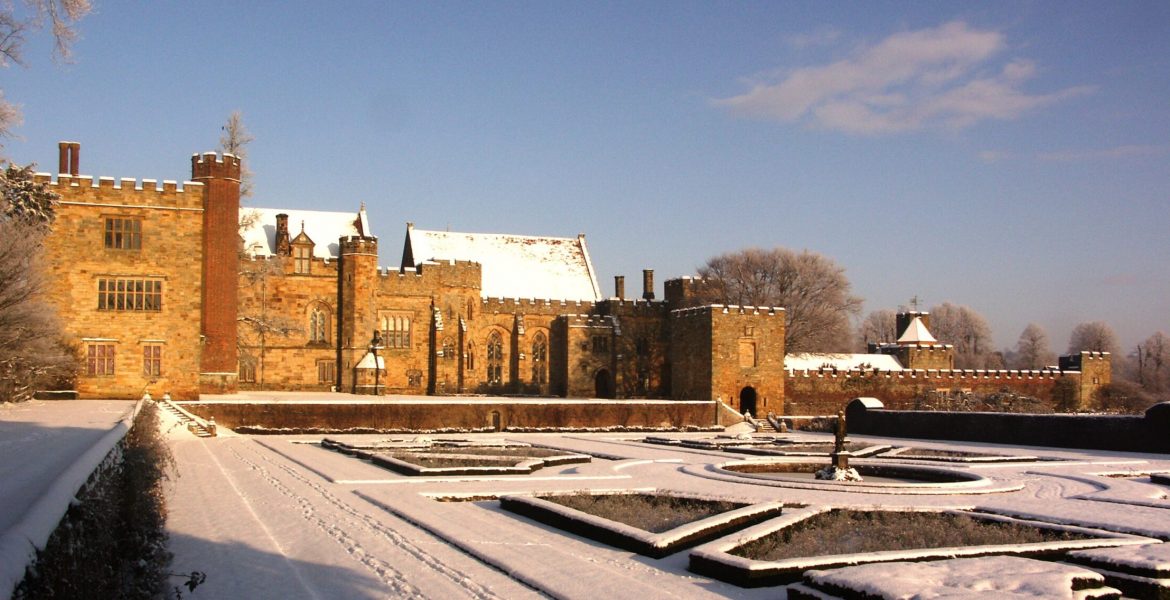 Whether this is down to the charm of the house during the colder months when the fire crackles and the candelabras flicker in the gothic windows of the Baron's Hall, the gardens glitter in a delicate layer of dew and frost or the home-grown mistletoe that can be seen throughout the estate, Penshurst Place takes on an entirely new appeal during the winter season; providing a cosy countryside retreat for couples and their guests to escape to.
During this season, our luxuriously draped and heated marquee is in place.  With twinkling star cloths, ambient lighting and choice of carpet, the marquee is decorated and resized to every couple's requirements to create the perfect backdrop for individual décor and colour theming.
Used for dining as well as dancing, the marquee provides a cosy space for guests to enjoy speciality dishes using a selection of local produce, prepared by partner caterer – Kudos. Well-known for themed tipples, Kudos offers a selection of popular winter warmers to enjoy throughout the evening, including mulled wine, winter Pimm's and hot chocolates.
Penshurst Place is often the venue of choice for corporate events. If your having a staff Christmas party or a team building evening then this is the place for a fantastic evening.
Winter Weddings at Penshurst Place
YOUR WINTER WEDDING
Marquee for up to 160 guests, choice of carpets, starcloth, fully lined, cosy festoon lighting, up lighting, dance floor, heating, clear gable ends, wooden doors, rustic tables and a wedding co-ordinator.
WEDDING CO-ORDINATOR
A dedicated Penshurst Place Wedding co-ordinator on duty throughout your wedding day.
PEACE OF MIND EVERY STEP OF THE WAY
We will help plan your special winter wedding every step of the way.
PLANNING YOUR DAY ALL THE WAY DOWN THE ISLE
Start planning your dream winter wedding at Penshurst Place.
Request a brochure or book a private viewing.
Marquee Hire throughout Sussex, Surrey and Kent.
email: info@jamesmarquees.com
or call: 01323 449944
Copyright © 2020 James Marquee Hire. All rights reserved.